Shop GainSaver Now for Discount Refurbished Macs and Beat the Holiday Rush
GainSaver is always the best place to save money on affordable refurbished Macs. Especially at Christmas, when there's a lot of shopping to do, and difficult people to find the right gifts for. Just remember, everybody wants a Mac for Christmas!
Don't wait to order! Shop now for the refurbished Mac laptops and desktops that you, your family and friends would really like to get for Christmas this year.
There are so many reasons to shop now and not wait until the last minute!
Save money!
When you shop for high quality refurbished Mac laptops and desktops at GainSaver, your shopping dollar goes a lot farther.
Make sure to order while you can still have your packages from GainSaver delivered using the UPS ground method. You'll save money. That's important, especially if you're getting lots of GainSaver refurbished Macs for all your family and friends this year!
Get the best selection!
GainSaver has a huge inventory of used and refurbished Macbooks, Macbook Airs, Macbook Pros, iMacs, Mac minis and Mac Pros.
Order today while the widest selection of refurbished Macs is still available. Christmas is the busiest season, and the most popular items, especially the ones with the biggest price drops and discounts, could be sold out. To ensure you get the discount Macs you want the most, order now!
Beat the winter weather!
You never know. There could be winter storms that prevent last minute orders from being delivered on time. You don't want to have snow and ice delay your great Christmas gifts from GainSaver.
Enjoy the season!
You can't really relax and appreciate the holiday season until all the shopping is done. So hurry and finish now so you can spend time with family and friends doing the things you like to do!
Open your presents early!
Here's the best reason to shop now. The sooner you get your GainSaver Christmas Macs, the sooner you can start using them. Of course, you could wait until Christmas, but why do that?
Making your Christmas Mac Buying List
Now that you're motivated to get your Christmas shopping wrapped up early, you're at the right place. It's easy to make your shopping list because everybody wants a Mac for Christmas!
You'll save a ton of money shopping for high quality refurbished Mac laptops and desktops from GainSaver. Don't worry that refurbished is not new. GainSaver refurbished Macs are fully tested, inspected, cleaned and configured by GainSaver technicians. They are guaranteed 100% fully functional and ready to use out of the box.
What can you expect from GainSaver? A quality refurbished Mac you will love to give or receive.
Is it OK to give refurbished Macs from GainSaver as Christmas gifts? Of course!
Worry free shopping at GainSaver
One way to find out which Mac laptop or desktop your friends or family members would like to get for Christmas is to ask them! That way you can be sure.
Of course, many people think that Christmas gifts should be a surprise. In that case, the first thing to know is that you cannot make a wrong decision. If you purchase a refurbished Mac from GainSaver and the recipient would rather have a different Mac, no problem. GainSaver has a 30 Day Money Back Guarantee. You can return any item for exchange or refund – for any reason. We know that Christmas gifts, especially things like neckties and sweaters, get exchanged after Christmas. And you can do that too with the GainSaver refurbished Macs you buy as gifts.
Refurbished Mac shopping suggestions
People use their Mac laptops and desktops for a wide variety of tasks. Everyone needs a computer for everyday things like checking email, browsing the internet for news and entertainment, managing the family budget, storing photos and music, watching movies and playing games.
The biggest decision is choosing between Mac laptops and desktops. Laptops are portable, desktops are not. If in doubt, go with portable. GainSaver has refurbished Macbooks, Macbook Airs and Macbook Pros that your recipient can easily carry around and use anywhere.
At the top of the screen under the Apple menu, you can see all the categories of refurbished Macs at GainSaver. Select the one you want.
Now set your budget and find refurbished Macs in your price range.
On the left side of the list screen, you'll see the Price options listed. Just click on the Price range to see only those Macs that fit your budget.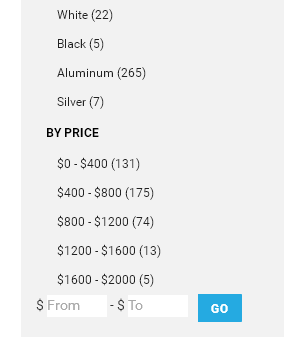 Shopping for Mac users with special interests
If the person you are shopping for has a particular application for their Mac, here are some ideas for a GainSaver refurbished Mac that they will love to get for Christmas.
Is there a student you are buying for?
Is your gift for a musician?
Is this Mac going to a designer?
Any bloggers or website creators at home?
Low Monthly payments Available
A great way to stretch your Christmas shopping budget is to take advantage of GainSaver's low monthly payments. Approvals take just a moment. Enter your basic information and get an instant approval decision.
When you choose low monthly payments, your order will not be delayed. Thanks to immediate approvals for monthly payments, your refurbished Mac Christmas gifts will be shipped right out.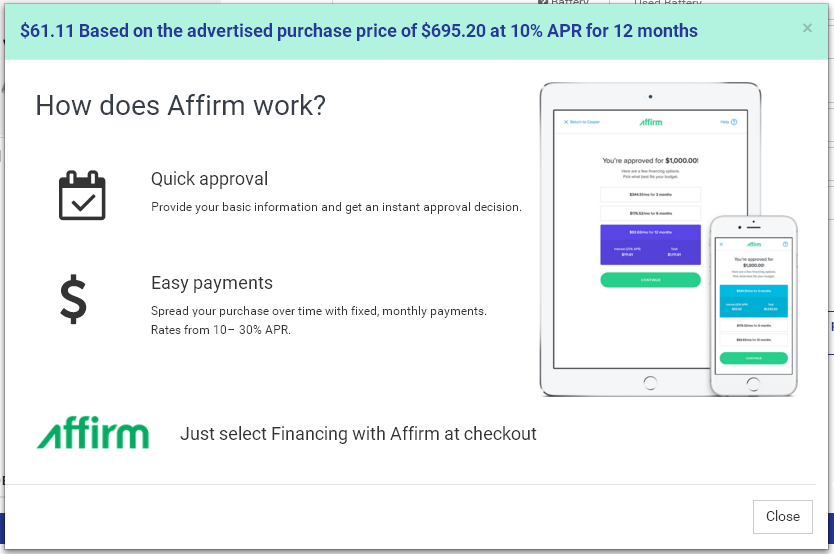 Thank you for shopping at GainSaver. Have a Merry Christmas and a Happy New Year with your GainSaver refurbished Macs!