We've Got You Covered!
30 Day Money Back Satisfaction Guarantee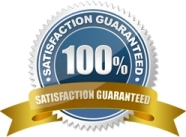 Our Guarantee Includes Everything We Sell
If you are not satisfied with the computer system you order from GainSaver, you can return it for any reason.
Send it back and GainSaver will:
Replace your computer with the same or equivalent model
Allow you to upgrade to a different computer or system configuration
Refund your money
You can't lose. Our "no questions asked" protection covers everything. So if you don't like it, you don't need to keep it. You have 30 days to make up your mind.
GainSaver Exclusive Warranty Protection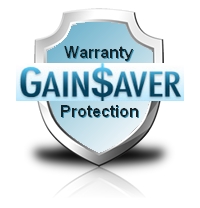 Need more coverage? Consider the GainSaver Extended Warranty
With GainSaver's Extended Warranty programs, you can extend the protection provided by our 180 Day Guarantee for up to three years. If you have any trouble with your computer during the warranty period, send it back for a free replacement.
GainSaver Exclusive Extended Warranty Program
An Extended Warranty is the best investment you can make to ensure that you get full use of your computer.
Extended Warranties are available for periods of
9 Months
One Year
Two Years
Three Years
90 Day Extended Warranties start at just $25 depending on the system. If you have any questions call us at 800‑844‑4051.
GainSaver's selection of Certified Pre-Owned Macs gives you a lot more choices when it comes to buying a Mac. We offer dependable, fully tested Macs for far less money than the new ones available today. And you get it your way. Using GainSaver's Macintosh Configurator, you can customize your Mac to exactly match your own personal or business requirements. You're not stuck with a few limited configuration options. You get just what you want for the best price anywhere. And you get it now from our huge inventory.
Availability may be limited on certain models. Click or call now to ensure immediately delivery!